Sola Support Tickets
Create a Support Desk inside WordPress in seconds
Unlimited Agents
Have as many agents as you want. No limitations.
Customizable Helpdesk
Add a fully customizable help desk to your site in a flash
Email to Ticket Conversion
Connect the plugin to a mailbox and automatically convert emails to support tickets
Customer Satisfaction Surveys
Find out how happy your customers are with your support and agents (available as an add-on to the Premium version of this plugin)
Multiple Departments
Assign tickets to certain departments
Quick Responses
Create and manage custom quick responses
Guest Tickets
Allow guests to submit tickets.
Internal Notes
Assign internal notes to tickets that only agents can see
File Uploading
Attach files to your tickets.
Full feature list
Purchase the Premium Add-on of Sola Support Tickets today and get the following features:
Unlimited support agents
Manage support tickets (pending, open, solved)
Add a Submit Ticket page to your website
Receive email notifications for new support tickets
Receive email notifications for support ticket responses
Add priorities to your support tickets (low, high, urgent, critical)
Internal notes
Upload files to support tickets and responses
Custom front-end help desk showing new, open and closed tickets
Support tickets can be made private or public
Add popular tickets to your help desk page
Add Quick responses to your support tickets
Assign tickets to other support agents
Allow guests to submit support tickets
Choose a default ticket status
Link your help desk to an email address and automatically create support tickets when emails are received
Customize your help desk through the use of shortcodes
Enable CAPTCHA on your support ticket submission form
Departments
Available in the following languages
Sola Support Tickets is fully translatable and is currently available in the following languages: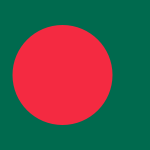 3 Site License
Support & Updates for3 sites
Get all premium features
Access to priority support
Unlimited Site License
Support & Updates for Unlimited sites
Get all premium features
Access to priority support
"Seems to work really well, was able to change the wp_login links to go through to My Account on a WooCommerce store. So that might a cool feature to have to be able to easily change the login link, so if the website the support ticket plugin is being used on is a WooCommerce store "
"We've been looking for a support ticket plugin for quite sometime and came across Sola Support Tickets. We had very specific requirements in mind but the plugin was able to match our expectations.
The plugin is very simple to use and the settings are also simple and easy to understand. I had a few questions "
"Thi plugin is based on a very good idea : to use custom post type for tickets. This way it is perfectly integrated with WordPress… and your theme ! 🙂
The plugin is pretty new and has room for improvements, but I want to encourage the team that offer a really great and friendly support.